FREE Shipping on Orders Over $299!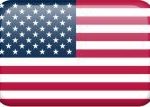 Made In Springfield, Oregon
All Blems Are Now
10% Off
Upper Receivers
Showing 1–16 of 34 results
This is our Upper Receiver category where we will introduce all of our newest product offerings for sale for the first time. Right now we are featuring our new mating AR-15 Upper Receiver paired with our large assortment of AR 15 80 Lowers to make a matched Receiver Set. We have now added the mating Upper Receiver for our SR25 style 80% Lowers as well, and can now be purchased alone or as a Receiver Set.
We had planned to release a new universal Router Jig design that utilizes common Routers and Tools so there are no special tools required, but the ATF Final Rule was released so we tabled our Router Jig. This design would accommodate all known variants of AR-15, AR-10 and AR-9 Lowers – and yes, AR-45 as well. This Jig will finish any of the Lower Receivers in the AR family of products.