FREE Shipping on Orders Over $299!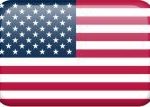 Made In Springfield, Oregon
All Blems Are Now
10% Off
AR-15 Lower Receivers
Showing all 8 results
ADR Tactical LLC now builds precision quality stripped AR15 lowers that are CNC machined from billet aluminum based on our long running 80% lowers still available at this time. We offer standard mil-spec versions in a choice of coatings or in the raw, and optional LightWeight (LW) or Skeletonized AR-15 lower receivers. And since these lowers are 100% complete you will need to have them shipped to a licensed FFL holder after ordering.
AR-15 lower receiver features:
– Full mil-spec dimensions to 100% compatible
– A choice of coatings including in the White (Raw)
– Mates with any mil-spec Upper Receiver
– CNC machined from Billet Aluminum
– LightWeight and Skeletonized Versions
– Made by us right here in Oregon, USA