FREE Shipping on Orders Over $299!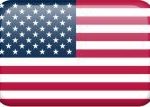 Made in Springfield, Oregon
AR10 .308 Lower Receivers
Showing all 9 results
ADR Tactical LLC builds precision quality stripped 308 lower receivers that are CNC machined from billet aluminum and are available in a choice of coatings. Our stripped AR10 lower may not mate well with other "AR10" uppers, but our gen-1 DPMS style lower should mate with any upper receiver of the same type. These 308 lowers are 100% complete so they can only be shipped to a licensed FFL dealer, so please provide that information with your order.
Features for our 308 lower receivers:
– Stripped lower receivers in both DPMS and AR10 styles
– LightWeight (LW) and Skeletonized versions
– CNC machined from billet aluminum
– Choice of coatings including in the White (Raw)
– Made by us right here in Oregon, USA