FREE Shipping on Orders Over $299!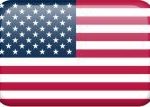 Made In Springfield, Oregon
All Blems Are Now
10% Off
308 AR10 80% Lower Receivers
Showing 1–16 of 38 results
Are your 308 80 Lowers Mil-Spec?
That's a loaded question because none of the Armalite AR-10 models were adopted by the DoD/military, so there would not be a mil-spec for those firearms. However in the case of our SR25 / AR10 80 lower, we have designed it patterned after the original Armalite AR-10 A-model. That profile is common among the AR-10 profile rifles and lowers currently available such as the SR25 rifle for example.
For our DPMS Gen-1 LR-308 80 lower receiver, we purchased a DPMS upper and lower receiver set, and then reverse engineered them. Our lowers fit their upper perfectly, and our upper fits their lower. Even though there is no actual mil-spec for the 308 AR-10 models, we machine our billet aluminum lowers to tolerances tighter than typical shop tolerances of +/-0.005″. And since we machine the entire lower, faces and all, we hold those much tighter machining tolerances.
Are AR-10 308 80 Percent Lowers Legal to Own and Build?
Yes, per the Gun Control Act of 1968 (GCA) it is legal to build your own firearm for personal use in every state in the U.S. provided you can legally own a firearm. Some states such as New Jersey have "Assault Weapon" bans in place so you can't build a firearm that would meet those criteria, but you could still build a handgun or a 10/22.
Is a Serial Number or other Mark Required?
Nope – you do not currently need to add a serial number or any other mark unless you transfer the completed lower or firearm at some point in the future. You can put a serial number on it for the purpose of recovery if lost or stolen which we would recommend.
Will I need an FFL or to do a transfer?
You do not need an FFL to complete your AR-10 308 80 percent lower, nor will you need to do a transfer to yourself when finished. If you choose to sell the completed lower or firearm to which it is assembled, you do not need an FFL as long as you did not complete the lower and build the firearm for the purpose of reselling it.
Are your 308 80 Lowers made from 6061 or 7075 Aluminum?
We build all of our lowers in 6061-T6 as standard, but realize that there are customer who prefer 7075-T6 so we make that an available option on occasion. 7075 can increase the material cost substantially over 6061 such as 2.6-to-1, so we have to charge a premium for that material.
Are bulk or volume discounts offered?
We now feature bulk packs in 3-pack, 5-pack and 10-pack options for most of our available 308 AR10 80% Lower products, and those can be found in our 80% Lower Bulk Packs category.
Discounted pricing for AR-10 308 Lowers is also available to wholesale dealers of our products, and you can find more information about in our Dealer – Bulk category in the main menu.