FREE Shipping on Orders Over $299!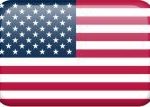 Made In Springfield, Oregon
All Blems Are Now
10% Off
Skeletonized AR Lowers
Showing 1–16 of 30 results
Do you make a Skeletonized 80% Lower?
We currently manufacture two styles of LightWeight 80% Lowers to include a skeletonized version as featured in this category. The skeletonized 80 percent lowers are available in both the AR10 / SR25 profile, and the DPMS LR-308 Gen-1 pattern as well. We offer the LightWeight and Skeletonized 80 lowers mainly for our customers who may have a preference for one style over the other. They are very close to the same weight so it comes down to the look of the lower when choosing which to buy.